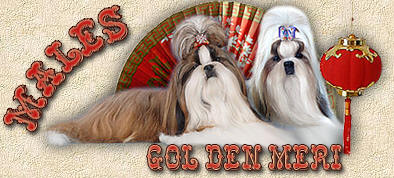 JCH Russia,CH RKF,JCH Moldova,JCH Azerbaijan,
CRUFTS Qualification 2017,
JBISS, BISS

Lavel Gru Alessandro, b.21.12.15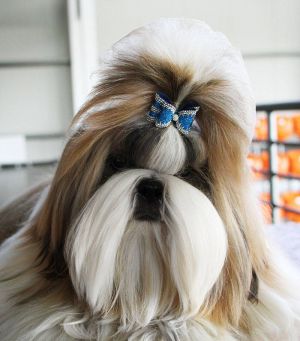 breeder/owner -

A

vdonina M.,

"

GolDen Meri

"

kennel & Skurtova A.


RUS JCH, RUS CH, RKF CH

ODE'S DANCE WITH MES

(South Korea)

Phil, Ina, Korean, Can Ch

LA'VERNE D'IM IN LOVE

(Indonesia)

CAN.TH.CH

SYMARUN'S INCREDIBLY POSSIBLE

TH.CH

DELIZEA VON FOURTY ONE
(South Korea)

ISTA'S WICKED FANTASYU

(South Korea)

R.O.M., BIS, BISS Ch. AMERICANO Ch. CANADA Best of Breed at the Westminster Kennel Club.

ISTA'S WICKED FANTASY

(USA)

СС

DORI'S KIRARA

(South Korea)

Russian JCH, Estonian JCH, Byelorussian JCH, Russian CH, Byelorussian CH, Latvian CH, BIS-II, BIS-IV, 2хBIG, BIG-II

(rus)

Russian JCH, Russian CH, Latvian CH, RKF CH, waiting Finland CH,4xBOB, CACIB, 2xBIG, BIG-V, BIS-II, BIS-V, BISp

LEMURO HAPPY ANGEL

(l)

American Champion, Lithuania Champion Latvian Champion Estonia Champion Baltic Champion Lithuania Junior Champion Latvian Junior Champion Estonia Junior Champion Baltic Junior Champion

XERALANE'S ANGEL FACE
( USA)

WORLD WINNER 2011, EUW 2011,FCI- CENTENARY CHAMPION, International Champion, Estonia, Lithuania, Latvia JChampion, Baltic JChampion, Lithuania, Estonia, Latvia Champion, Baltic Champion, Lithuania Winner 2010, Club Winner 2011

CHEINA DOLL'S HAPPY

(Belgium)

INTER CH, GRAND Russian CH, BALTIC CH, Russian JCH, Byelorussian JCH, Russian CH, Estonian CH, Lithuanian CH, Latvian CH, Finland CH, Byelorussian CH, RKF CH, Bulgarian Ch, Romanian Ch, Moldavian Ch, Montenegro Ch, Cyprus Ch, GRAND Bulgarian Ch, GRAND Romanian Ch, GRAND Moldavian Ch, Club CH, 15xCACIB, 5xRCACIB

AIRIN BAI KUIN

VICE-CHAMPION of EUROPE - 2005, INTER Ch, Grand Russian Ch, Ch BALTIC, Ch Russian, Byelorussian, Ukraine, Estonian, Lithuanian, Latvian, Finland, RKF, Russian shih-tzu club Ch, BALTW-06, BALTvW-10, ESTW-11, ESTvW-11, 31xCACIB, 9xBIS, 6xBISS, 10xBIS-II, BISp-II, 2xBISj-II, 27xBIG, 14xBIG-II, 8xBIG-III, 4xBIS-III, BIS-IV, 9xBISv, 10xBISv-II, 3xBISv-III, BISv-IV, 3xBISSv

BAI KUIN GOLD RAIN

(rus)

RUS CH

YASTA HELLO SUNSHINE

(rus)

All photos are taken from on-line webpages. We say THANK YOU to all the owners who do not object against using these pictures for illustration of the above pedigree.
It is obvious that we can not know and can not possibly contact all the people who own or were lucky to own these beautiful Shih-tzus, so we are ready to remove any photo at their first request.
We shall be also thankful to anyone for sharing missing pictures of the dogs in this pedigree.

• BACK •