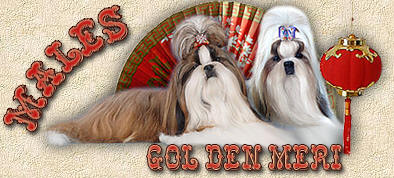 CHAMPION of Russia
GRAND CHAMPION OF RUSSIA
CHAMPION national club Shih-Tzu
champion of Hungary
champion of Moldova
RKF
CRUFTS Qualification
DERBY WINNER
candidate for CHAMPIONS of GERMANY (2xCAC)
junior Russian champion
Junior club CHAMPION Shih Tzu
WW-2016 JUN class-4
BISS , BOB , 4xCACIB

Saffron Sherhy Rambler, b.25.05.2015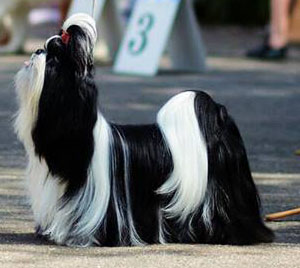 breeder/owner -

A

vdonina M.,

"

GolDen Meri

"

kennel & Skurtova A.


GRAND CH RUS, JUN CH RUS , BEL , CH RUS , BIS BISS BIG BISJ

SAFFRON SHERHY CRESCENDO

(rus)

INT.CH. Eurasia Ch 2011, Grand Ch. of Mold., Bel., Ch. of Ukr., Mold., Georgia, Rus., Bel., Breed Ch., RKF Ch., Jun. Ch. of Bel., Breed,Belarus Winner 2010, multi BIS BIS/BISS winner, 6 CACIB, Crufts Qualification 2012

XERALANE'S FUTURE NAMESAKE

(USA )

CH

XERALANE'S FACE THE FUTURE

(USA )

CH

CHEINA DOLL'S GLITTER OF XERALANE
(USA )

SAFFRON SHERHY MISS SEXY

(rus)

INT.LIT.RUS.BLRUS.CH.

BLACKJACK FROM AUDREY'S PARADISE

(Belgium)

СС

EPSYLON YUE-KAANG-KOU

(Italy)

SAFFRON SHERHY DAS IST FANTASTISCH

(rus)

INT CH,Rus.CH, Latvian CH-RKF, Fin. ,MULTI CH
Ch.Europa -2011
Ch.J.Europa 2010
Crufts 2011: res
(4th place)

DEBEAUX GUILTY PLEASURE

(United Kingdom)

CH INTER, MULTI !
31xCACIB, 9xBIS, 6xBISS, 10xBIS-II, 2xBISj-II, 27xBIG, 14xBIG-II, 8xBIG-III, 4xBIS-III,

SAFFRON SHERHY KING FOR UK
(rus)

Champion

DEBEAUX THE GOLD DIGGER

(United Kingdom)

J CH RUS, CH RUS

SAFFRON SHERHY JLO

(rus)

Int.ch., Multichampion
Poland ch. Czech ch.
Slovak ch. Russia
ch. Club ch.
Ch.Bosna and Hercegovina
Winner
Speciality show 2005 National
winner Club winner 2006


ONLY YOU FOREWER BOHEMIA ACRO

(Czech Republic )

Inter.chapion, multi.champion
Europa Winner 2002 Champion:
Czech, Poland, Slovak, Club
Weiter champion Germany , Club
Weiter champion France , 9x
CACIB,

CHIC LADY BOHEMIA ACRO

(Czech Republic )

All photos are taken from on-line webpages. We say THANK YOU to all the owners who do not object against using these pictures for illustration of the above pedigree.
It is obvious that we can not know and can not possibly contact all the people who own or were lucky to own these beautiful Shih-tzus, so we are ready to remove any photo at their first request.
We shall be also thankful to anyone for sharing missing pictures of the dogs in this pedigree.

• BACK •