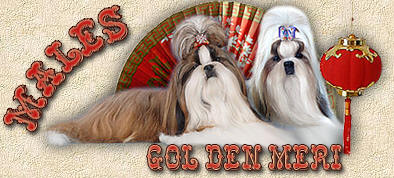 Родословная кобеля "БОРЯ" !
Интересна предками-производителями видущих питомников Швеции , Финляндии , Канады , России .
Это класическии тип обак породы ши-тцу , крепкие , корренастые , велеколепного сложения .
Собаки не маленькие , до 9 кг веса. А так же шикарной шерстью .
Russian JCh , Russian JChсlub

СОЗВЕЗДИЕ ХРИЗАНТЕМ КОМПЛИМЕНТ, b.06.03.17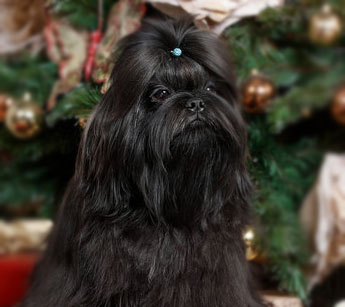 breeder/owner -

A

vdonina M.,

"

GolDen Meri

"

kennel & Skurtova A.


RUS JCH, RUS CH, RKF CH

AMALINA'S AY BUSHEY SHOW DLYA ARSHAUS

(черный)

RUS JCH, RUS CH, RKF CH

DZHOSSER SOZVEZDIE HRIZANTEM

(черный)

Rus Ch, Rus JCh, Molю Ch., Macedonia Ch, Grand Mol. Ch, 3хBIG, BIG-II, BISj-III, BISj-IV, BIS-IV RKF.CH 2xCACIВ

LASHALIMAR ABSOLUTELY WICKED

DJOSER CHLOE BLACKBERRY
(черный)

RAISKAYA PTICHKA

(черный)

Rus Ch, Rus JCh, CCh, Grand RUS.Ch.

SOZVEZDIE KHRIZANTEM TSELAN' SHEN
(черный)

3хСАС

GOL DEN MERI PINELOPA PRIMA AS

GOL DEN MERI SOZVEZDIE KHRIZANTEM

(черный)

CH.JUN LAT, CH LAT, CH.RUS

HIN CHEN'S WALL-E

(черный)

INTER. CH., NORDIC CH., SWEDISH CH., DANISH CH., NORWEGIAN CH.

YUNG LO'S DOUBLE FANTASY
( Sweden)

NORWEGIAN CH.

HIN CHEN'S FANTACY GIRL

SAN FUN GOLDEN MERI(черный)


(Finland)

Devoted to Shih-Tzu since 1980 International & Nordic, Danish, Finnish & Swedish Champion, Finnish Winner - 06

POPEYE'S ARTFUL DODGER (Sweden)

Fin. CH

IL PERICOLOS DRAGON LADY

(Finland)




All photos are taken from on-line webpages. We say THANK YOU to all the owners who do not object against using these pictures for illustration of the above pedigree.
It is obvious that we can not know and can not possibly contact all the people who own or were lucky to own these beautiful Shih-tzus, so we are ready to remove any photo at their first request.
We shall be also thankful to anyone for sharing missing pictures of the dogs in this pedigree.

• BACK •